Embracing a New Culture: How to Build Rapport with Your Students
Admin - Nov 15 2017
One thing that is especially concerning for teachers working with ELL students is how to work with them and get to know them. Building positive relationships with your students not only helps you to better your teaching, but allows you to embrace the culture of the students you work with. By getting to know them, you learn their interests, how to work with them, their home life, and so much more. You can use these things to your advantage: how to communicate with parents, how to get them involved, and – most importantly – how to teach them.
Student Questionnaires
Questionnaires are a more formal way of getting to know your students, but are also a great way to break the ice. If you have command of their native language, or advanced English writers, this could be a great tool for you. Ask them basic questions: birthday, favorites (color, food, etc.), ask about their hobbies, ask about their families, and then ask about school (likes, dislikes, extracurriculars, etc.) Questionnaire can be done in class or at home, but taking the time to actually read them helps you to get a quick jump on who your students are.
Another option for questionnaires is to do one at the beginning of the year and one at the end to help show students to see how much they've changed and grown. It is important that you actively use these as they come off impersonal – do not give them out and never look at them again. Students will view this as an assignment rather than you actually taking interest in them, so it will mean that much more when you do!
Classroom Discussions
Classroom discussions are a great way for you to get to know your students and for them to get to know you. While they are a great informal assessment for all aspects of a student's education. If executed well, you can discern both information about the student's master of content as well as information about themselves.
While classroom discussions depend on structure, it is important to be flexible – that allows students to make connections and form memories while they are learning. What's more, if you not only allow the conversation, but also participate in it they will remember what they're learning more and you will begin to earn their trust. Regardless of learning about your students, being consistent and earning their trust is key to building a positive rapport.
In some cultures, the teacher is the holder of knowledge and is a highly respected figure so some communities may not approve of personal anecdotes in the classroom. However, doing so in a constructive manner allows students to relate to you and continue to build their trust. Sharing examples of some of the lessons you learned when you were their age, admitting when something is hard, and just being a real person, makes learning more fun for them and will allow them to feel more comfortable opening up to you.
Student Writing
Another great way to learn about your students and their culture is through their writing. Not only will it tell you their command of the language, but it will tell you about them as well. You can leave prompts open, structured, related to the content, etc. But within their writing they feel safer than sharing out loud. Not only do they not have to tell their thoughts and memories, but if they are not good readers then they do to have to worry about showing their friends their frustration with reading.
Writing activities can be done in a journal, exit slip, blog entry, etc. As long as you are asking their opinion, sharing their memories, and/or ideas then you will learn more about them. They key is the feedback and response that you give to them because they are not getting the affirmation from sharing aloud. You do not have to respond every time, but showing that you are reading/listening will encourage them to continue sharing with you and build their trust. They can share about their favorite holidays, customs, rules their family has they like/dislike, etc. and each time you will learn more about the world they live in and how to help them.
Activities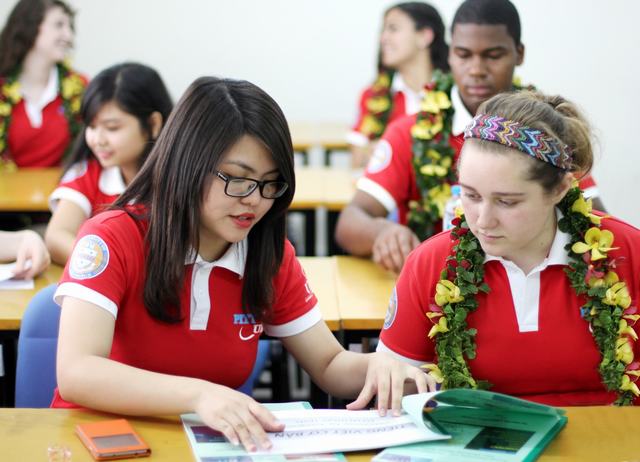 Student activities and games are another great way to learn about the culture and students that you are working with. Have them make up a picture of their family, or write a letter to their friend, etc. Another example is "Step to the Line." You pose situations or questions where the student has to step to the line if they have experienced something, agree with something, etc. Some questions should be avoided depending on age group, but this is another way to get to know your students and for them to get to know each other.
Other activities, especially if they are student led, can help you learn about their culture. You can have them design a party for a friend, make a schedule of their day, a story or comic of a memory, etc. Whether it is a project or game, having students show their creative side and enhance it with their opinion or personal experience will give you a glimpse into their home life and culture overall.
Featured Article: 4 Quick Ways to Build Rapport with Students
While these are great ways to get to know your students and the culture, the best way is to immerse yourself in the culture. Go to their games and meet their families, celebrate their accomplishments, go to local festivities, etc. Your students and their families will appreciate the effort you are making. Regardless of your approach, being honest and consistent is the key to success in building rapport with your students. A good teacher will go the extra steps to get to know their students and where they live so that they can understand how to best help them. Doing any one of these things will allow you to do just that.
Leave a reply