Review of the 7 Leading TEFL Training Schools in Asia To Learn To Teach English Abroad
Admin - Sep 01 2016
I struggled for 6 months searching for the best TEFL Training school, the best place to learn to teach English. I knew I needed to improve my English teaching skills to score some great jobs or even increase my knowledge around the world. It has never been easier since I found this information. It is clear and easy to learn to teach English more than ever. Below are seven best Trailblazer websites and schools leading the English teaching world in Asia. Have you ever heard the terms, TEFL? TESOL? Well I will explain them here. Welcome to a Lifetime of great English teaching adventures!
1: TEFL Training College
Welcome to TEFL training college. First let us get the meaning of the following;
TEFL- Teaching English as a Foreign Language.
TESOL- Teaching English to Speakers of Other Languages.
ESL- English as a Second Language.
TEFL training college is the place to be if you want to study a TEFL/TESOL course but first if you really don't know what course to choose then, you have the benefit to get their advice. Why choose TEFL training college?
They offer English online courses that are recognized and accepted globally. They have been training students for over ten years now. After training with them you can be sure of landing a job immediately you graduate.
What are the advantages of studying online? There are too many advantages of studying online. First you don't have to relocate to go where the school is, secondly you can still work while studying and many more. There are many advantages that you have when you study here. For example;
i. You can download course material.
ii. Access online library.
iii. Access to TEFL online videos and many more.
The college has an outstanding online reputation. Here you get to meet with former students giving good reviews about the college and I am definitely sure this will build your confidence into enrolling with the college. There is a lot that you should learn about them and I urge you to go ahead and visit the schools resource profile from their website.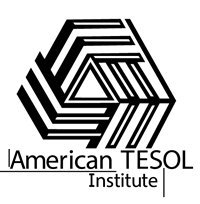 2: American TESOL Institute
American TESOL institute is an internationally recognized institute. They offer globally recognized certificates and also they partner with institutions that sets guidelines of excellence for TEFL courses.
ATI offer online courses thus it does not matter where you are in the world you can always access their affordable and quality services. Why say affordable and quality? Well their courses do not take long to finish thus saves you time and also being an online course it's a bit cheaper compared to when you attend class physically. Quality because they offer relevant material which is applicable when you get to the field.
They have a good online review which shows that all their students get absorbed into the job markets immediately they complete their course.
If you want to attend a physical class they have branches in most parts of Asia and other continents too.
I cannot absorb all the goodness of ATI and I would advise you to get to their website and learn more.
3: CMUTEFL (Chiang Mai University Teaching English as a Foreign Language)
Are you in Thailand or you want to teach English in Thailand? Then CMU is the place to be. But this does not mean that you cannot study online. For those who would love studying while working are without relocating you are also covered.
CMU offers university accredited TEFL certificate programs and it does not take you more than 4 weeks to finish. The university is located in a serene environment and also you have a chance to meet with professionals who teach the course. Studying in CMU Guarantees you to get a job not only in Thailand but other parts of Asia too.
4: UniTEFL International
UNITEFL is located in Chiang Mai, Thailand. It is a part of a professional language training center and of course one of the largest TEFL course providers in North Thailand.
They have been in this field for more than 5 years and their graduates not only get jobs in Thailand but in Asia and other parts of the world.
It is accredited by TEFL international. They have well trained teachers and personnel thus you can be sure of getting quality education. Make sure you visit their website and learn more.
5: ICALTEFL
ICALTEFL are the largest online providers of TEFL certificate courses. They boast of having taught over 20,000 graduates who are already enjoying well-paying careers teaching English all over the world.
What I love most about them is that you get a personal tutor, good news right? They also have a few teaching packages.
They have a 120 hour online course, 150 hour course and many more. All of them at the end of the day ensure that you does not only qualify but they prepare you fully for the job.
6: Global Training Academy
The most promising training and teaching institution in the world. It has partnered with Asian college of teachers who are also recognized all over Asia. GTA has been in the field from 2006 and the have professionals who are experienced who not only help you acquire skills but also help you will build confidence and meet all their learning needs. They also offer online courses to those who cannot access their class physically. Finally it is certified and registered in United Kingdom, Thailand and India. Visit their site and get to learn more about them.
7: Teach English in Asia
Last but not least I thought of breaking the monotony and give you a different website. This one gives you an account of things that you ought to know while teaching in Asia and I think it is a must visit website for anyone who wants to go teach in Asia. Let me touch on a few topics talked about here
1. How to stay professional as an English teacher
2. 20 things you must know about Korean culture and many more.
There is a lot more must know things and they can really help.
REVIEW:
With the resources highlighted above, I believe this is information worth sharing. It is information worth using while considering making big decisions on your future teaching English in Asia. Visit the resources, make a decision and welcome to a great English teaching adventure of a lifetime.
Leave a reply