Self-Employment Options for TEFL Teachers - A How to Guide
Admin - Nov 13 2016
Upon receiving your English teaching certification, you have the whole world to look forward to. Travel to your desired location, seek out new adventures, learn about different cultures; the possibilities may seem endless at first. However, that enthusiasm may quickly fade if after sending out dozens of applications, you don't achieve the desired result. It isn't uncommon to find yourself questioning the career choice and doubting your dreams. Through it all, there is one characteristic that remains unmoved; one's passion to teach and enrich lives. So, instead of tirelessly applying to schools and private institutions around the world, what else could you do? The answer is simple; bypass all of the unnecessary troubles of landing work, and create your own teaching English job.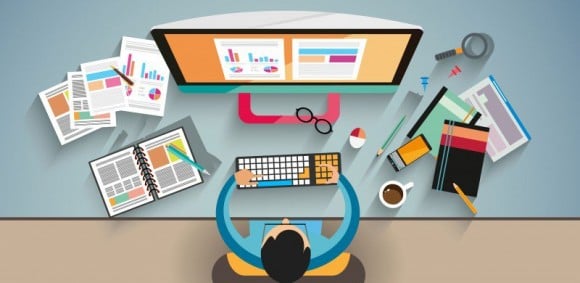 Benefits
The primary benefit of this approach is that it allows you to charge the amount you see fit and take in the full amount of tuition. On the other hand, if you were to work through a private institution, your wages will be much lower after the school takes its cut. Schools often take a significant portion, severely diminishing your quality of life. Moreover, when operating your private organization, you get to teach in an environment of your own choosing. This could be a rented location, or even in the comforts of your own home, negating any travel needs. In addition, you will have the opportunity to choose your own students, reducing the headache of having to cope with disruptive pupils. There are those who worry that such an approach doesn't offer the same level of security; however, once you lay a foundation, this becomes a non-issue.
How to Start
Getting your foot in the door isn't as complex as one would first imagine. Certification or training such as CELTA will go a long way towards establishing your credibility and attract students. Furthermore, it will allow you to be more comfortable about your abilities to teach. Thereafter, it is necessary for you to gather some materials and resources. Textbooks, whiteboard, an audio-playing device, and a laptop can go a long way towards success. Amazon has an array of resources you could purchase that are geared towards different regions of the world. When the essentials are gathered, be sure to keep up the enthusiasm and persistence. At the beginning, expect a few bumps along the road, but keep at it and never doubt your abilities.
Finding Students
It is common to assume that finding students is the toughest aspect of self-employment. Despite it being a daunting task, it isn't a difficult process. Your greatest ally is word-of-mouth. It might take some time for this approach to pay dividends, however, you will see a noticeable uptick in interest upon building rapport with your existing students. They will be sure to tell everyone how great their teacher is! You could even offer discounts to students who refer friends and family. It is wise to employ this as your most powerful marketing tool. Even something as simple as handing out business cards or flyers will go a long way towards attracting students. In addition, try to mention your business, in passing, to any new individuals that you meet. Furthermore, print out some flyers to stick around buildings and bus stops. Lastly, you could even buy an ad in a newspaper, or place free ads on online advertising sites.
Be Honest and Sincere
Being a sincere and honest individual is paramount to amassing a loyal following of customers. Create honest advertisements of who you are and what your lessons aspire to provide students. Furthermore, you must look to benefit students and truly care about their success. There are many out there looking to simply line their pockets. This insincerity is palpable and will undoubtedly result in hesitation on the part of customers towards seeking such a service. Most importantly, don't compromise who you are and always be yourself. Authenticity always trumps professionalism: don't try to be something you're not.
Classroom Setup
It is essential to make your students feel at home. Make your classroom a safe and enjoyable place that is the best learning environment possible. This is best achieved by learning students on a first name basis and building a rapport. Learn about your students' habits and hobbies, and cater to individual needs whenever possible. Make class an extension of their lives rather than a boring school experience. Once a friendship is established, it will become a fruitful and nurturing experience for everyone involved.
Make Classes Enjoyable
Any teacher longs for an engaged class, and that is best achieved by creating fun and rewarding lesson plans. Once students start noticing progress in their English skills, they'll learn to appreciate learning language as an enjoyable experience. The key is to be personable; make class interactive, and not a systematic institution. When class is too structured, a cold and robotic feeling will emanate from your lessons. Avoid this at all costs! Be creative and employ a variety of resources such as audio, video, arts and crafts, and games to keep your students engaged and participating.
Keep Your Options Open
As with everything in life, never limit yourself and always keep your options open. If you are interested in opening your own private tutoring business, you could first dabble in the venture instead of diving in head-first. While working at a school or company, you could start off by privately tutoring a few students on the side. However, there is no need to do that, and if you feel comfortable venturing into the brave new world upon the completion of your TEFL training, by all means go for it. Self-employment may not be for everyone, nevertheless, it is unwise to summarily dismiss it.
Conclusion
There is nothing as rewarding as teaching bright, young minds. That experience could be further enhanced through the benefits of self-employment. Not only could you make a lucrative living, but you don't have to worry about applying to jobs ever again. The first step is to attract students, this is best accomplished through a combination of word-of-mouth and advertising. Once you build rapport with your students, they'll be sure to tell their friends, and the process will undoubtedly accelerate. Once that is accomplished, build a safe and nurturing environment where students could succeed. The more personable and friendly you are, the more at home your students will feel, and in turn, the more enjoyable the experience is for all parties. A career in teaching is truly a satisfying experience, and the freedom of self-employment only further elevates the pleasure.
Leave a reply